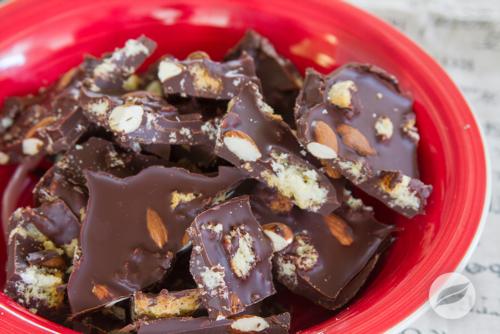 Biscotti Bark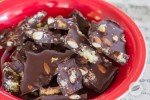 Ingredients
10 ounces dark chocolate, chopped and divided
¼ cup almonds
Instructions
Line a 3 x 5 inch baking pan with plastic wrap.
Chop biscotti into bite sized pieces and spread out in the baking pan.
Melt 6 ounces of the dark chocolate in the microwave for 1 - 2 minutes, stirring halfway through Add remaining dark chocolate to the bowl and stir until completely melted and chocolate has cooled to about 90°F.
Pour chocolate over biscotti pieces and sprinkle almonds on top.
Refrigerate for 1 - 2 hours.
Remove bark from the baking pan and cut or break into bite sized pieces.
Keep refrigerated.