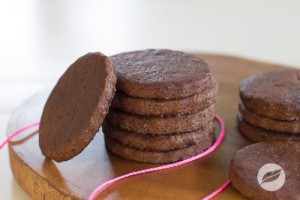 Chocolate Sugar Cookies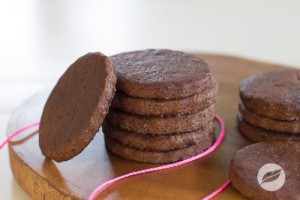 Ingredients
1 stick unsalted butter, softened
⅓ cup sugar
½ teaspoon vanilla extract
⅛ teaspoon salt
1 egg
2 tablespoons cornstarch
1 ¼ cup flour
Instructions
Preheat oven to 375°F and line a sheet pan with parchment paper.
Add butter, sugar, vanilla, and salt to a bowl and blend using a hand mixer until combined and smooth.
Whisk in egg.
Add remaining ingredients and blend until completely combined.
Use hands to shape mixture into a ball.
Roll out on a floured surface (or use cocoa powder) to ¼-inch thickness.
Cut out cookies using a 2-inch cookie cutter and place on the parchment lined sheet pan. Gather up cookie dough, roll out, and continue cutting out cookies. (Yields about 20 cookies.) Bake for 9-12 minutes or until cooked through.