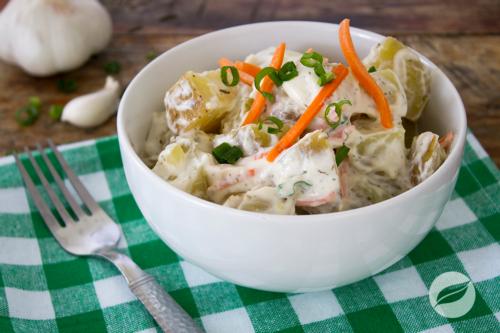 Horseradish Dill Potato Salad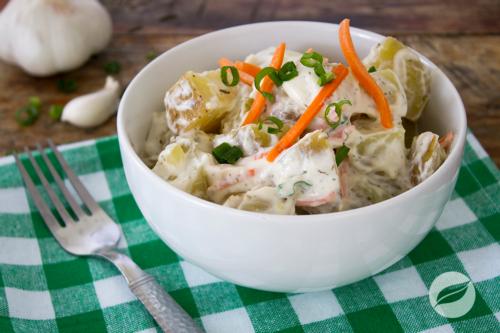 Ingredients
4 potatoes, cubed
½ cup olive oil mayonnaise
¼ cup shredded carrots
¼ cup chopped scallions
Instructions
Add potatoes to a large saucepan and cover with water.
Boil over high heat for 10 minutes or until fork tender.
Once potatoes are cooked, drain and cool with cold running water.
In a medium sized bowl, mix together the mayonnaise and Horseradish Dill Blend.
Add the cooled potatoes, carrots, and scallions and toss to combine.