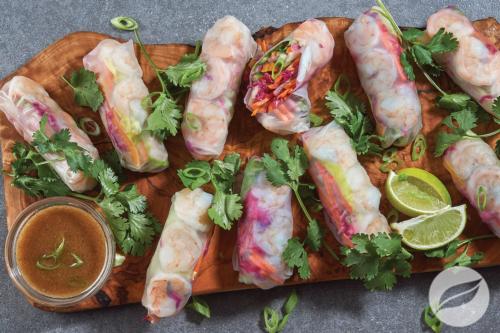 Spring Rolls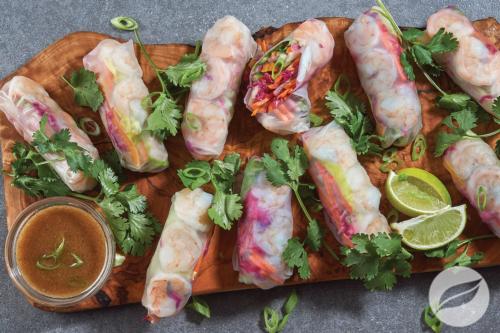 Ingredients
½ yellow bell pepper, sliced
½ cucumber, sliced
¾ cup shredded carrot
½ cup shredded cabbage
15 shrimp, sliced in half lengthwise
2 tablespoons rice vinegar
1 teaspoon sesame oil
¼ teaspoon sea salt
10 (6-inch) rice paper wraps
10 small lettuce leaves
Instructions
Prepare all vegetables and shrimp.
Whisk together rice vinegar, sesame oil, and Gourmet Sea Salt: Five Pepper.
Toss vegetables in the mixture.
Dip rice paper wrap in a shallow dish of water and place flat on a working surface.
Place 1 lettuce leaf on edge of the wrap closest to you.
Top with vegetables and roll once.
Place shrimp in the unrolled part of the rice wrap, fold in left and right sides, and continue rolling until closed.